Calendar
ELZ'ART
| | |
| --- | --- |
| When | Tuesday 23 February 2021 |
| Location | |
| Price | Free entrance |
| | |
Are you between 14 and 18 years old? Do you have a talent for drawing/painting/street art? Then you are exactly what we are looking for! On the basis of a number of workshops, and under the guidance of experienced artists, you and other young artists will design a mural for the Elzenhof community centre. Would you like to take part and develop your talent? Would you like to help create a work of art in a place where you can continue to admire it? Register by sending an e-mail with contact information and a picture of your talent to info@kuumba.be. You can register until April 11th 2021!
You can also find us on instagram (Kuumbavzw) and facebook (Kuumba Vlaams-Afrikaans Huis), or by phone on 0476 71 37 92 for more info.
OUTSPOKEN ONLINE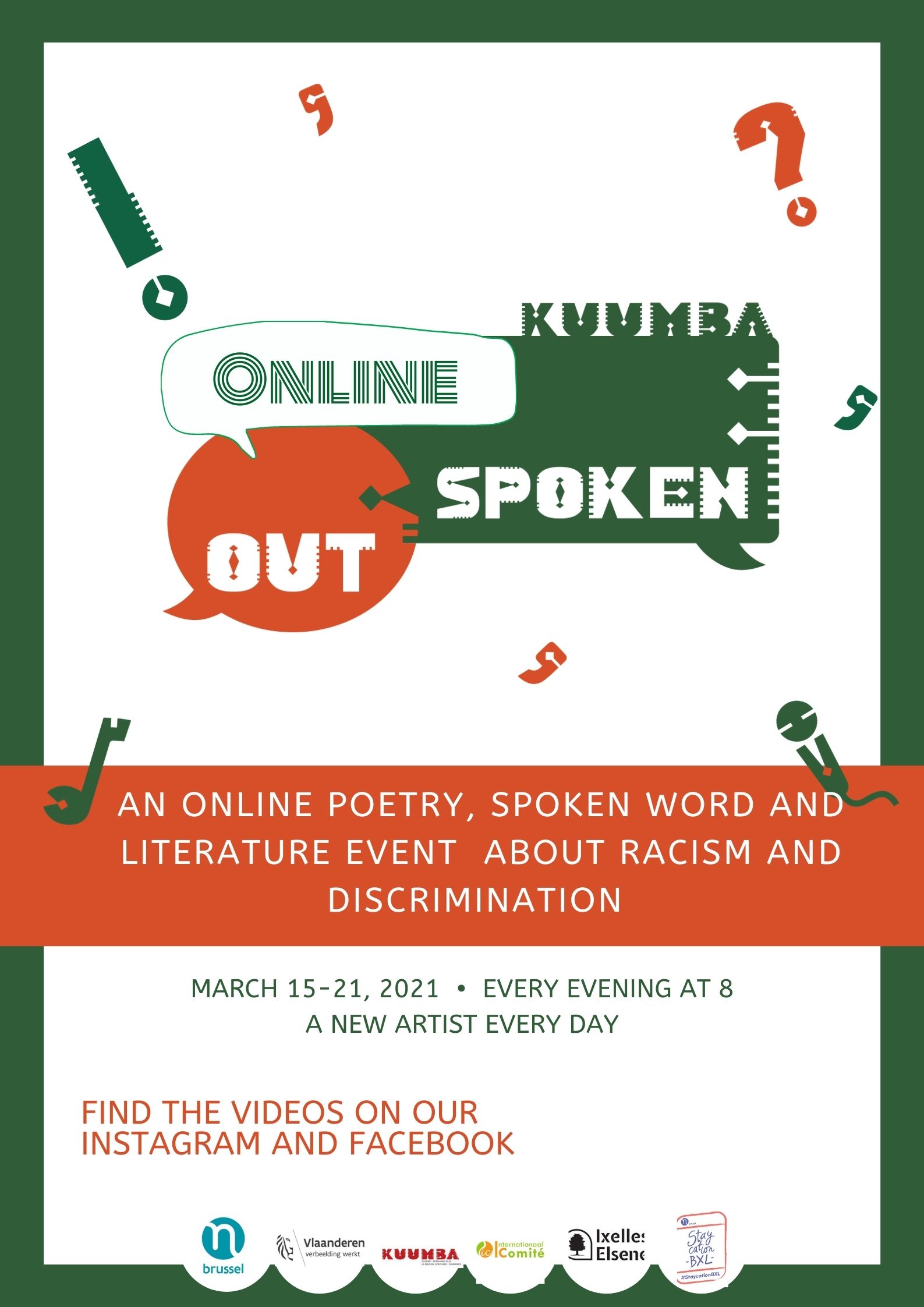 | | |
| --- | --- |
| When | Monday 15 March 2021 |
| Location | online |
| Price | Free entrance |
in the run-up to the international day against racism and discrimination, you can watch a video by a writer/poet/singer on this theme every night on our instagram and facebook.