Calendar
VERNISSAGE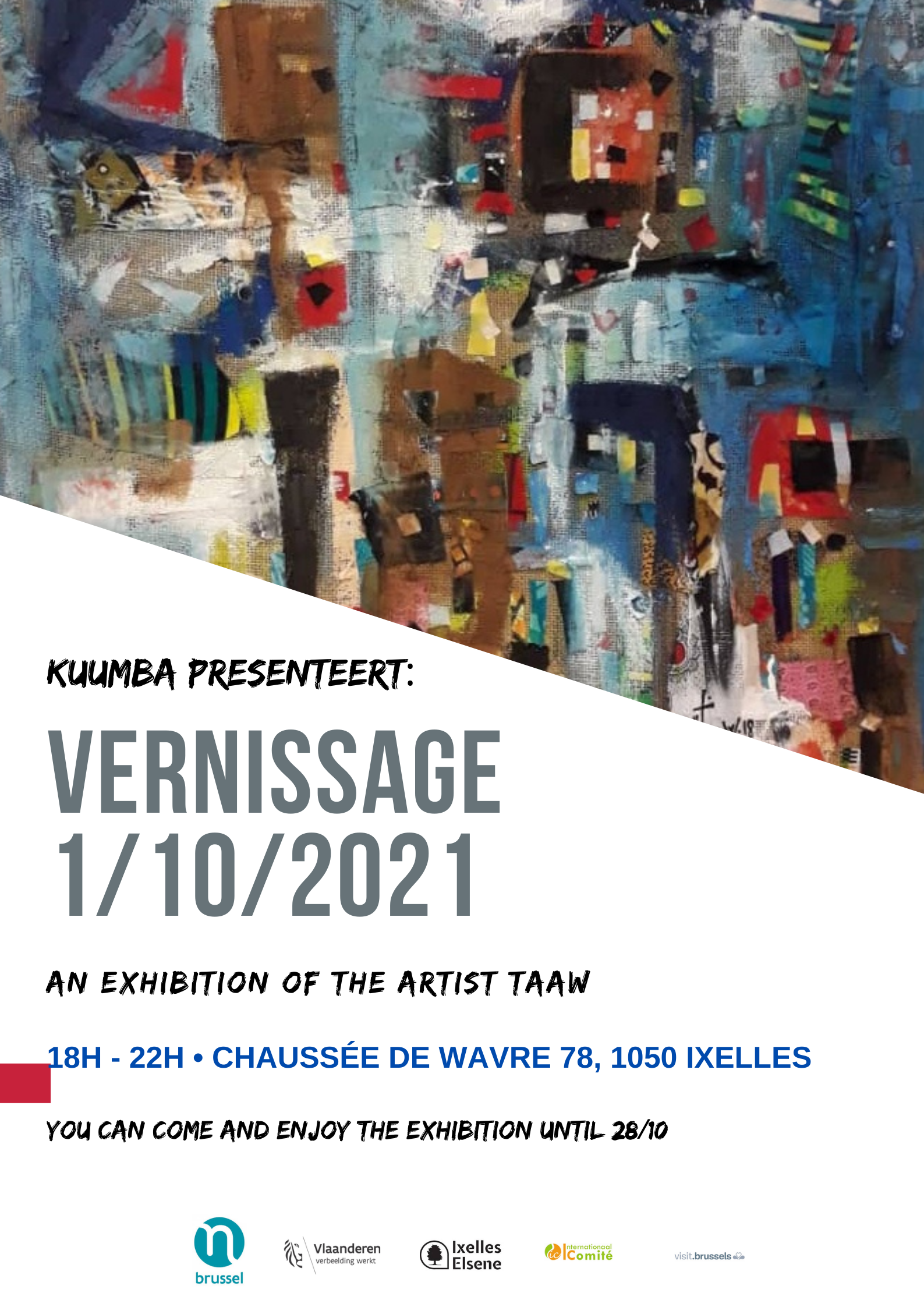 | | |
| --- | --- |
| When | Friday 1 October 2021 |
| Location | @Kuumba |
| Price | Free entrance |
Ngagne Maleine Séne had his first art exhibition at the Hann Bel Air town hall in 2001. Since then, the artist has refined his style which waltzes between several influences where his fierce will to show his Africanity shines through: warm colours are very present. Yellow, red and sometimes orange take precedence over others such as the colder blue. There is also the omnipresence of masks, as if the artist were in pursuit of a now-defunct Africa that it is time to bring back to life. At first glance, Ngagne Maleine Séne's work is reminiscent of abstraction, then of cubism, albeit synthetic according to some critics, and a little surrealism, which recalls certain paintings by Picasso in a certain form of resonance.
A visual artist and director today, Ngagne Maleine Séne is an autodidact with a passion for art and culture. He has a family atmosphere. The son of Senegalese filmmaker Moussa Sene Absa, he trained under him while attending evening classes at the Ecole des Beaux-arts from 1994 to 1997.
He participated as an assistant set designer in films such as Tableau Ferraille (1996), Jef Jël (1998), Madame Brouette (2002). He was the head set designer for the series Goorgolu broadcast on Radiodiffusion Télévision du Sénégal (2004 and 2010).
In order to detach himself from the aura of his father and to assert himself as an artist, he lives in the Ile de France and exhibits between France, Germany and the USA. His last exhibition was a group show in Vauréal on La migration des couleurs organised by the association for the promotion of contemporary African art.
CHESS @ KUUMBA
| | |
| --- | --- |
| When | Wednesday 6 October 2021 |
| Location | @Kuumba |
| Price | € 80 |
From now on you can come and play chess in Kuumba every Wednesday!
Learn the game from an expert and meet new opponents!
Wednesdays from 5 pm to 8.30 pm
price : 80 euro for 4 Wednesdays
ROJAH LAO AND THETRALALA BAND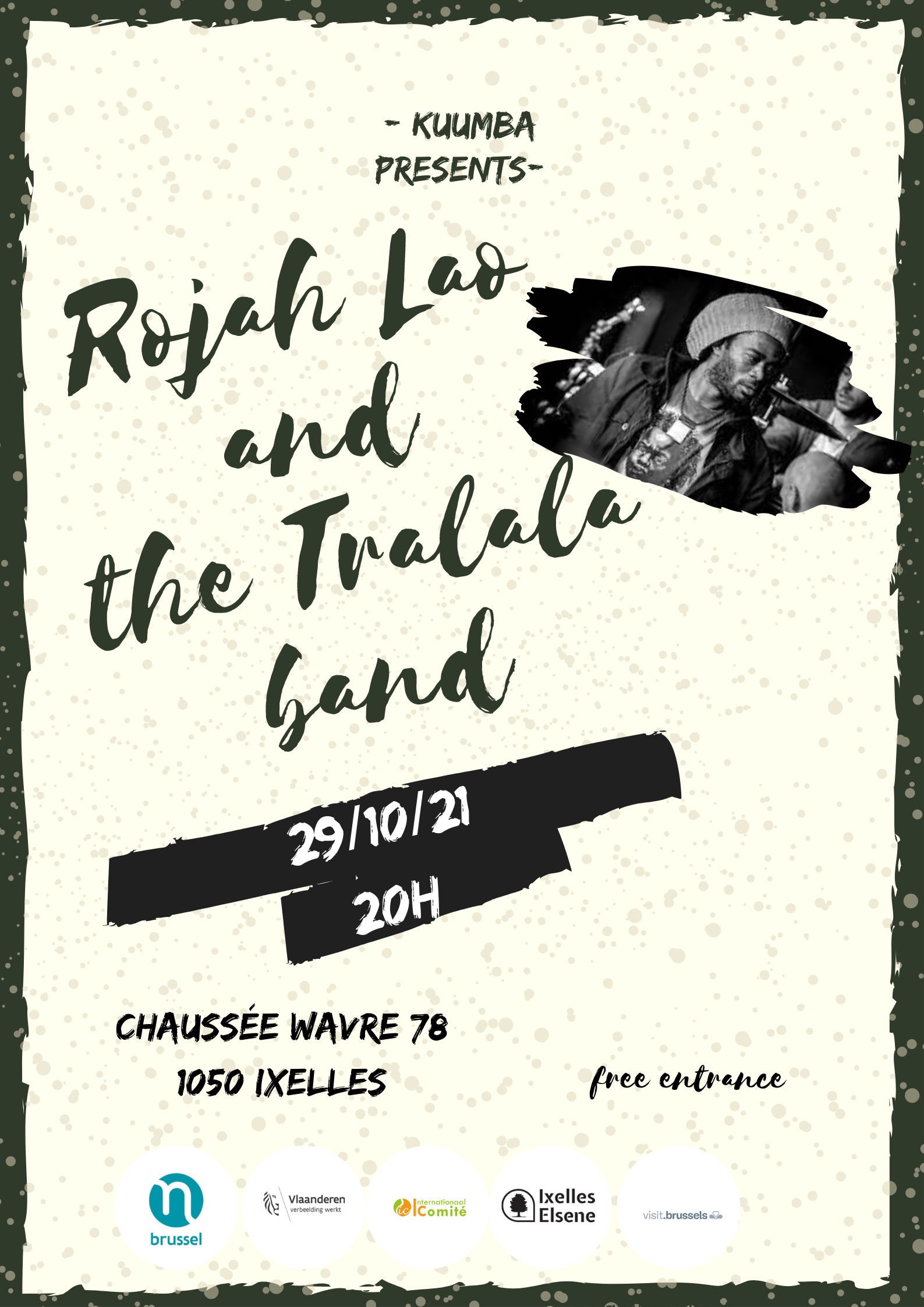 | | |
| --- | --- |
| When | Friday 29 October 2021 |
| Location | Kuumba |
| Price | Free entrance |
A great evening with music by Rojah Lao & Tralala band. They will bring a delicious mix of Afro Jazz and reggae.
self-taught and multidisciplinary artist, it is with a positive attitude that Rojah Lao will reform Tralala band. The sound journey starts in the jam sessions of the capital. It is through this connection that Yan, Johan and Nevy join the band.
Inspired by reggae and West African music, Tralala band stands out from the Brussels scene with an acoustic set and the voice of singer Rojah Lao
........................................................
Line up :
Rojah Lao ( guitar and vocals )
Nêvy fiaty ( percussion )
Johan ( Harmonica )
Jan ( bass guitar )