Indepen-dance?
30 June 2020 - Kuumba: waversesteenweg 78, 1050 Brussel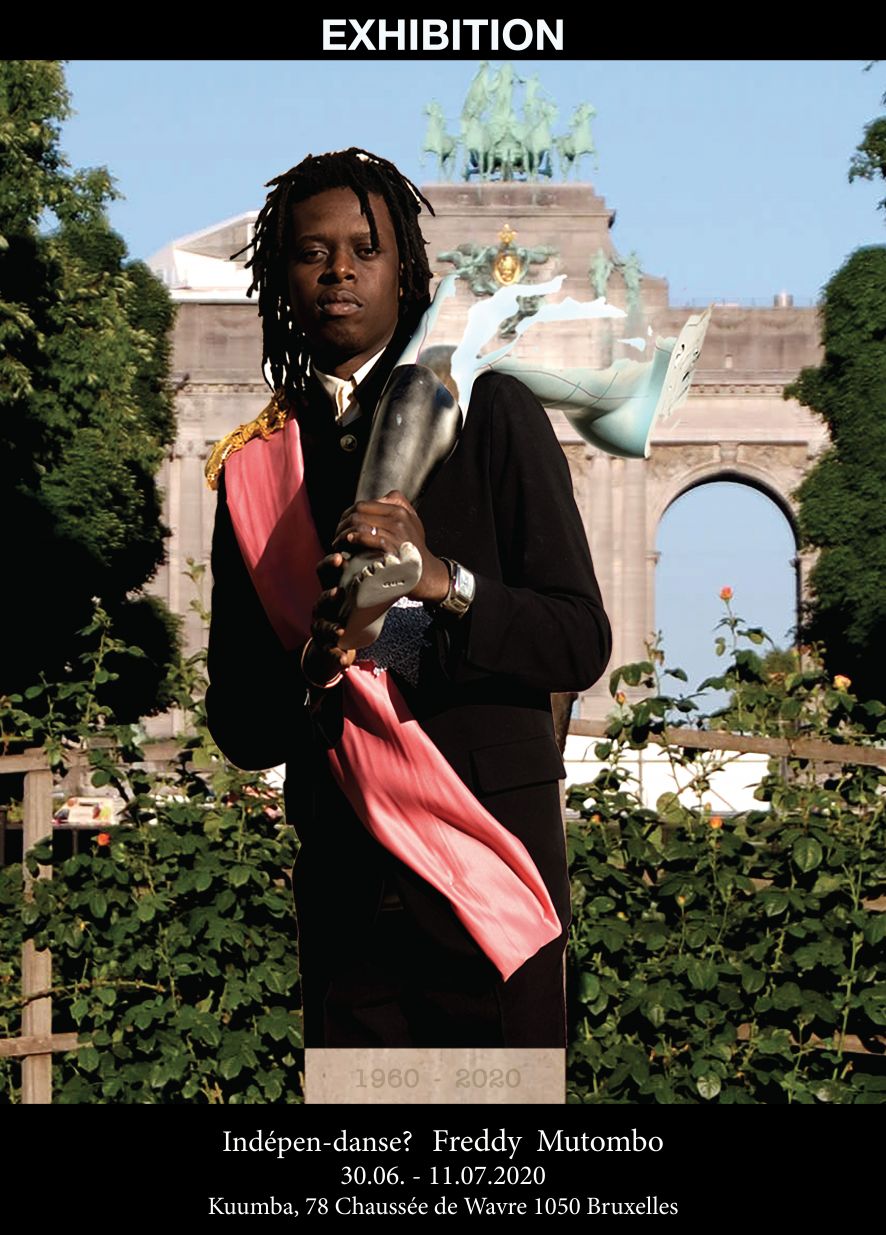 INDEPEN-DANSE?
AN EXHIBITION OF FREDDY MUTOMBO
Vernissage on 30.06 at 18.00h @ Kuumba.
A performance by the artist: "La Danse des discours" will start at 18.00h.
|
Independence. It is the condition of a nation, a state whose inhabitants and population exercise total sovereignty over its territory. What does this word mean in contemporary Congo? As an artist, I want to explore this question, highlight its depths and experience its heights. I invite the audience to celebrate an independent Congolese dance, an Independen-dance ... between memory and hope (elessness), between music and politics.
On 30 June 1960, 60 years ago, Congo's independence was put on paper. It seems like just yesterday, but also an eternity ago. Since that historic day, the independence process, which began long before that date, is still ongoing... and the colonial stigma continues to proliferate... both in Congo and in Belgium. And both with ex-winners and ex-convicts don't want to see anything, especially not feel anything. The photographs I present, from my series "Explorations", play back colonial scenes and deliberately blur the lines. I discovered these archive footage on the website of the Tervuren Museum a few years ago and they started chasing me... .
At a time when a new cry for decolonisation is coming from the depths of the world, we must work to get out of this great night.
Freddy Mutombo
Biography Freddy Mutombo
The Congolese visual artist and photographer Freddy Mutombo graduated from the Academy of Fine Arts in Kinshasa and from the Haute École des Arts du Rhin (HEAR) in Strasbourg (France) where he obtained the Higher National Diploma for Plastic Expression (DNSEP) in 2015. Since 2010 he lives between Kinshasa, Paris and Brussels. As a member of Eza Possibles, a Kinshasa-based collective of contemporary artists, Freddy Mutombo has exhibited his work in the DRC, Ghana, Mali, Morocco, Azerbaijan and in Europe (Belgium, France, Spain, Luxembourg, Germany, Italy). For several years now, passionate about history and politics, he has been conducting an artistic reflection and research on the images produced during the Belgian colonisation of Congo. Since October 2019 he has a residency in the Afrikamuseum in Tervuren.