Matongé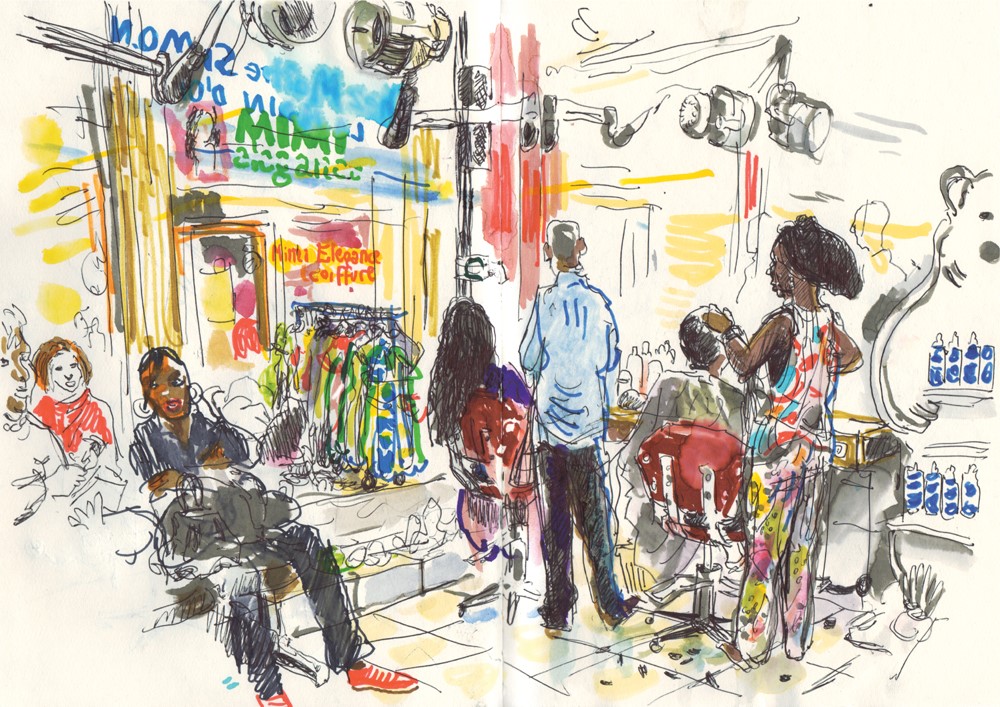 MATONGÉ
In the heart of Brussels, between the Mont des Arts and the European quarter, you can find a richess of cultures, named Matongé.
What immediately stands out in this quarter, are its bright colours and its spicy scents, that tease your senses and awaken your curiosity.
On one side of the road, the hairdressers in the Matongé-gallery call you inside, on the other side the gallery Porte de Namur makes you dream away, thinking of far journeys to exotic destinations.
The various foodshops aim mostly for an Afro-European public, but also for white people that there to think outside the box.
In this wonderful quarter, you will find a wide range of diners, there are options for everyone's liking. The creative ones among us can find still their hunger in the different textileshops that colour the streets. If you would like to know more about the rich history of Matongé, we certainly recommend you our guided tours