Let Us Hear You!
29 February 2020 - klein mercelis theater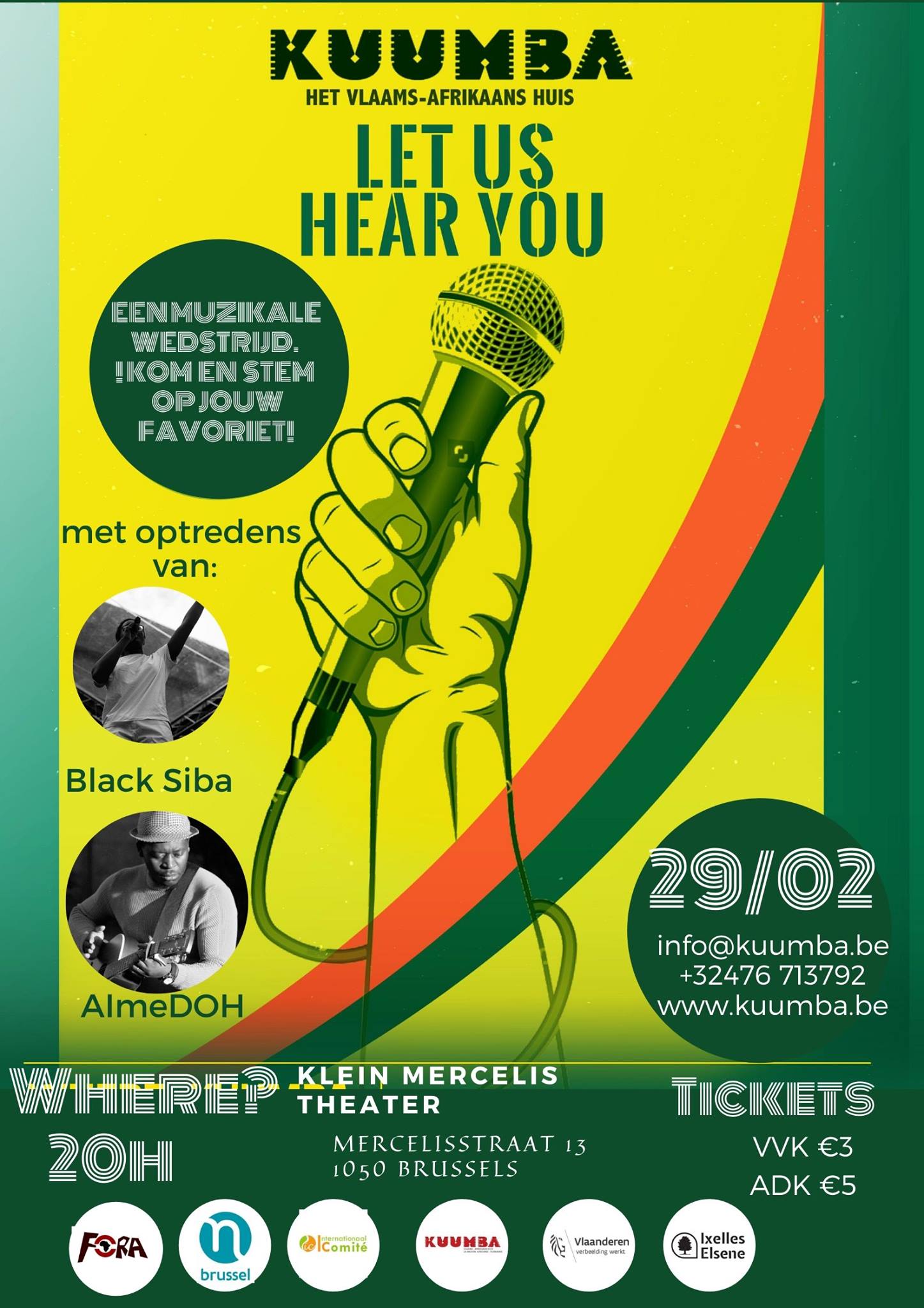 During this evening, young talent will get the chance to let their vocal talent shine on stage. You can get to know the four candidates via our instagram page ( kuumbavzw) in the coming weeks. There will also be two performances by already known artists.
|
Black Siba is an eighteen-year-old from Leuven with Congolese roots. She draws her inspiration from social themes in song, slam, dance and guitar with Michael Jackson, Chris Brown & John Mayer as sources of inspiration.
https://www.youtube.com/watch?v=AVvATao9bZQ
AiméDOH is a Belgian singer-songwriter from DR-Congo. His songs are sung in Swahili and have a poetic tone. AiméDOH makes people dance, dream & cry.
https://www.youtube.com/watch?v=nISUgGZYHoY
Quatre.- is a young artist who will bring us soul, slam, poetry and rap. His lyrics express his desire for a better future for man and planet.
https://www.facebook.com/CreateurQuatre/?epa=SEARCH_BOX