opening Congo month
10 June 2022 - @Kuumba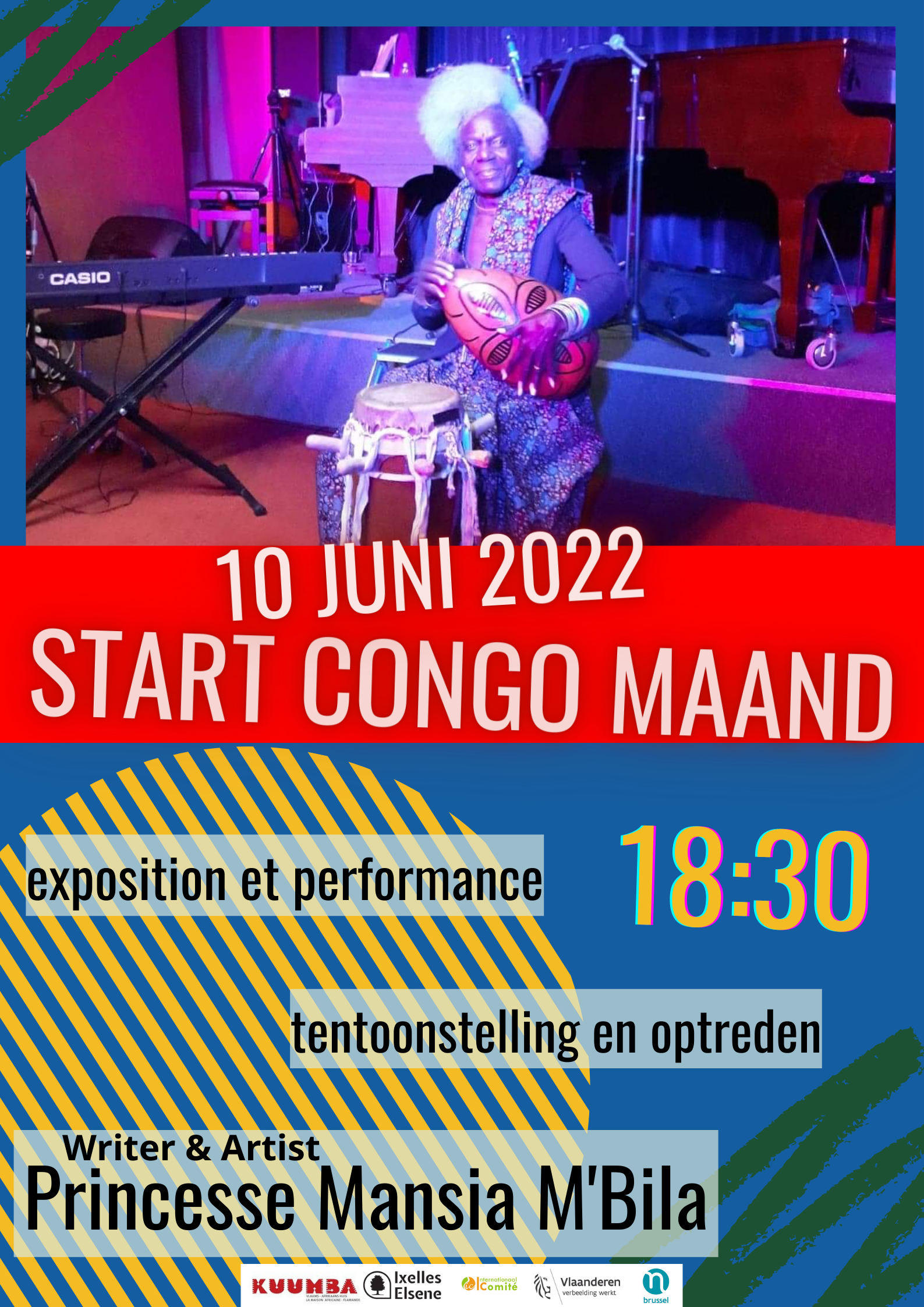 To show the diversity and the wonderful cultural differences of the African continent, we will always highlight one in particular.
June is Congo month at Kuumba!
With exhibitions, lectures, musical performances and workshops for young people and adults.

The month starts on 10 June with an exhibition and performance by the writer and artist Princesse Mansia M'Bila. The writer is a traditional princess and a princess of the African song. The daughter of the Ngoma tamtam king shares her life full of emotions, magic, culture and history.
start: 18h30
performance: 20h