Jamsession @Kuumba
21 February 2020 - Waverse steenweg 78, 1050 Brussel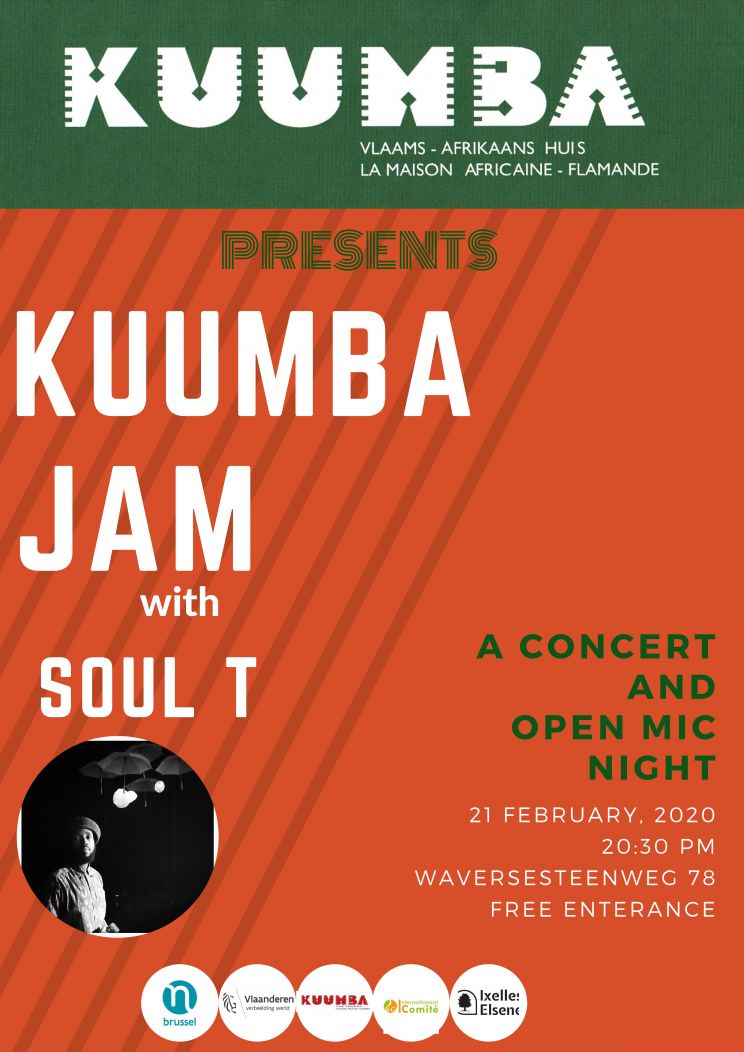 Our monthly jam session will take place this time on 21/02/2020.
Feel like having fun on a stage during our Open Mic? Or do you just want to enjoy musical talent and have a fun evening full of music? Everyone is welcome at Kuumba to make it a great evening together!
Tonight, the four finalists of 'LETS HEAR YOU!' will bring their talents to our stage.
We are also happy to welcome Soul T at our Jam session. He is Funk. He is Afro-jazz and he is a soulful storyteller with the hat to match!'
https://www.facebook.com/Soultmusiq/