Workshops on Wednesday
7 September 2022 - Kuumba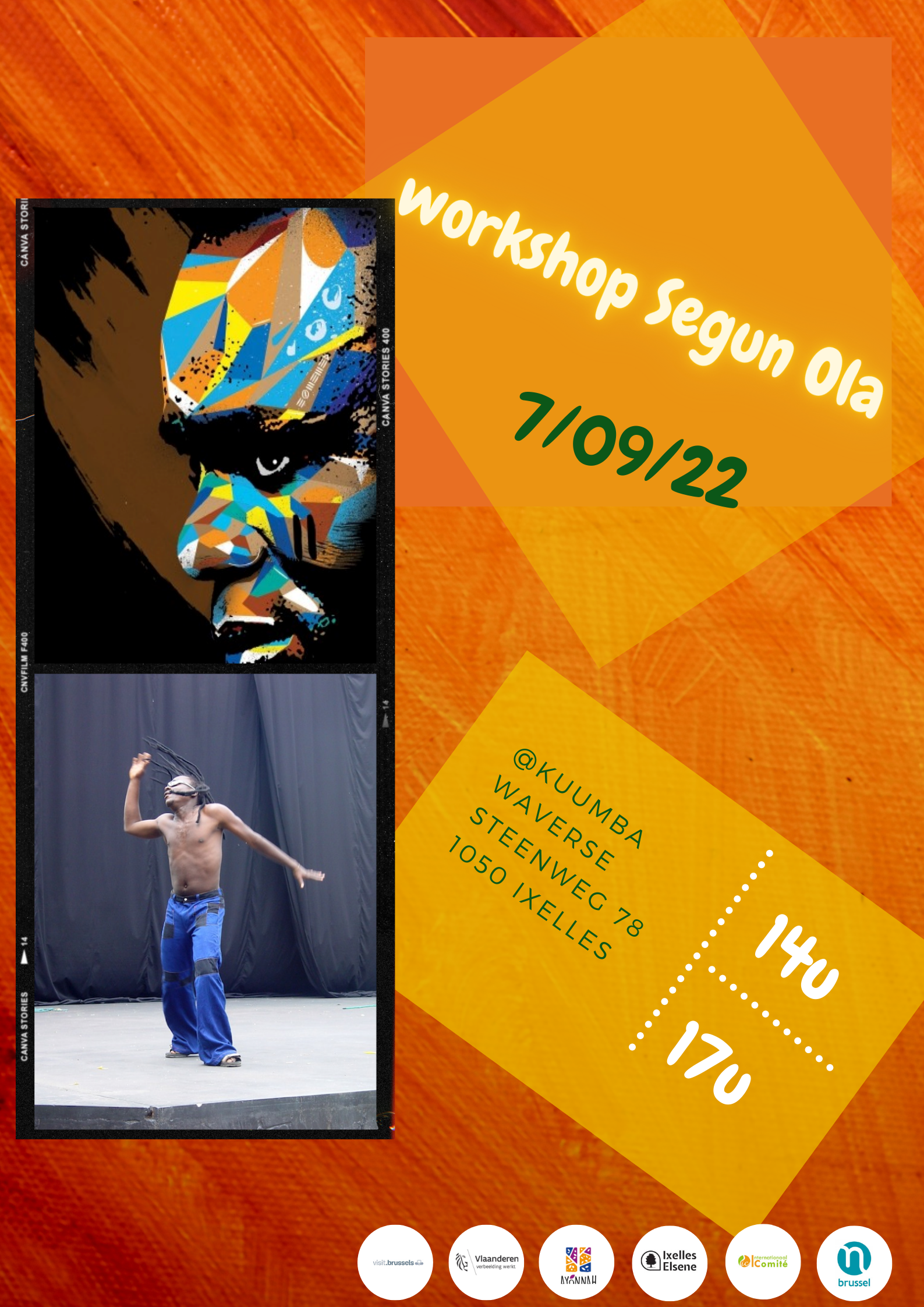 Don't know what to do on Wednesday afternoon? During the Benin month Kuumba et Ayonnah offers workshops and games to entertain young and old! Always from 2pm to 5pm.
7/09: Percussion workshop with Segun Ola :
Segun OLA is a multidisciplinary artist: author, actor, director, acrobat, juggler, magician, poet and musician. Born in Lagos, Nigeria and living in Cotonou, Benin, he has been exposed to different forms of artistic expression since his teenage years, in contact with renowned artists from whom he has drawn energy and from whom he has learnt lessons in music, cinema and dramatic art.
As a singer and musician, Segun OLA has been performing in Africa and Europe since 1998. He has also composed the music for several Beninese films (Moyilli, Le moustique c'est chou...) and commercials (e.g. German Technical Cooperation).