Kuumba Goes Out
12 May 2023 - @Kuumba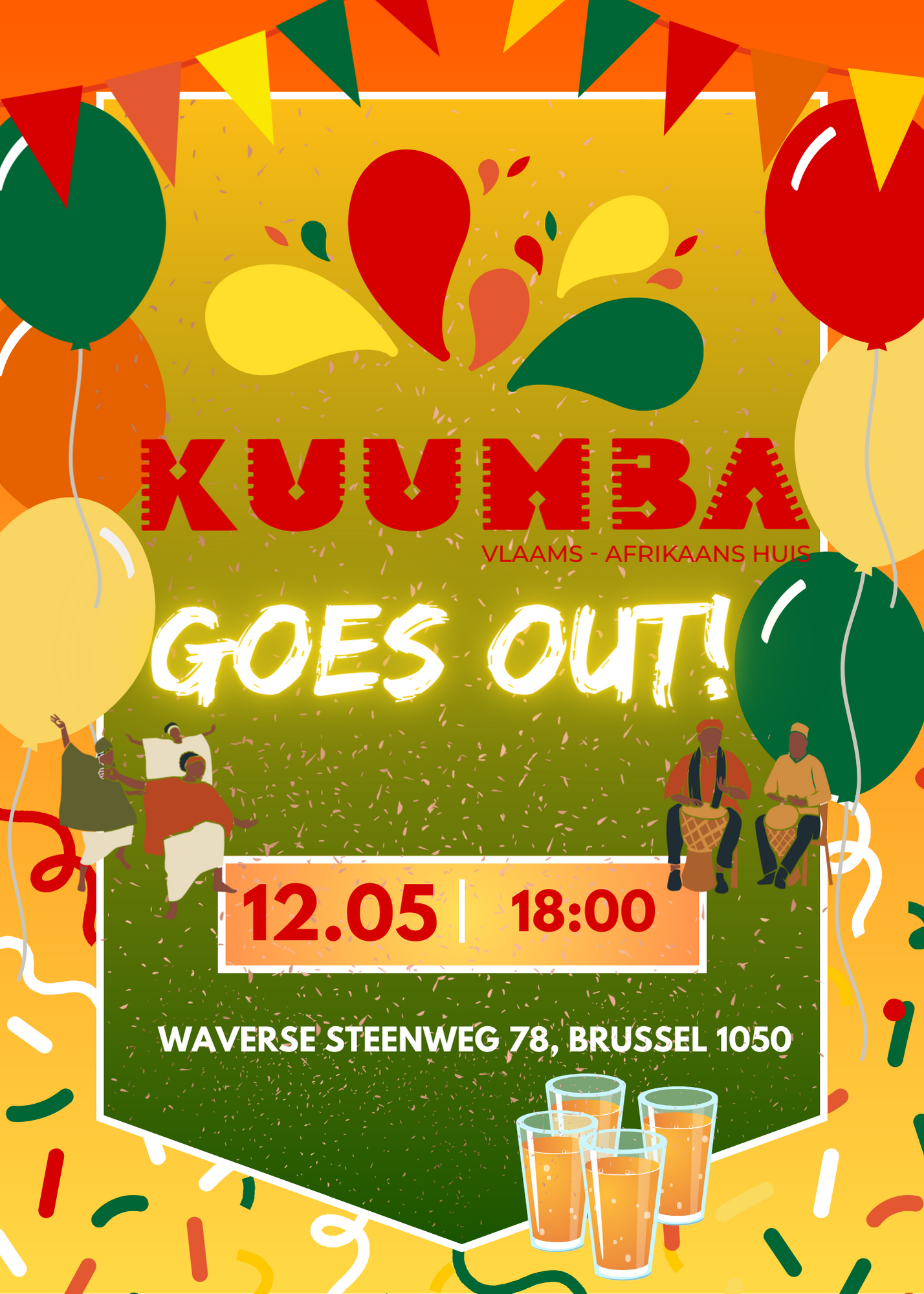 To celebrate our time at Waversesteenweg and say farewell to this location, we would like to invite you to "Kuumba Goes Out", a party to commemorate our time here. Join us on Friday, May 12th for an evening filled with music, poetry, delicious snacks, and dancing!
Here's the program for the evening:
6:00 pm: Doors Open
7:00 pm: Welcome Speech
8:00 pm: Performances by:
- Diapason - Bringing the lively rhythms of Congolese Rumba
- Ben Kamuntu - Exploring the multicolored sounds buried in the beauty of languages and poetry
- Huguette Izobimpa - A Burundian slammer and actress, she became the National Champion of Slam Poetry in 2018
- Jeanjou Kawende - Guitar music that transports listeners to another world
- Rojah Lao 'n Tralala Band - Inspired by reggae and West African music, Rojah Lao distinguishes himself with an acoustic set and his voice.
Enjoy snacks and drinks throughout the evening, and dance the night away to your favorite music. Join us from 6:00 pm at Kuumba, Waversesteenweg 78, 1050 Brussels!