3 December 2022 - Muntpunt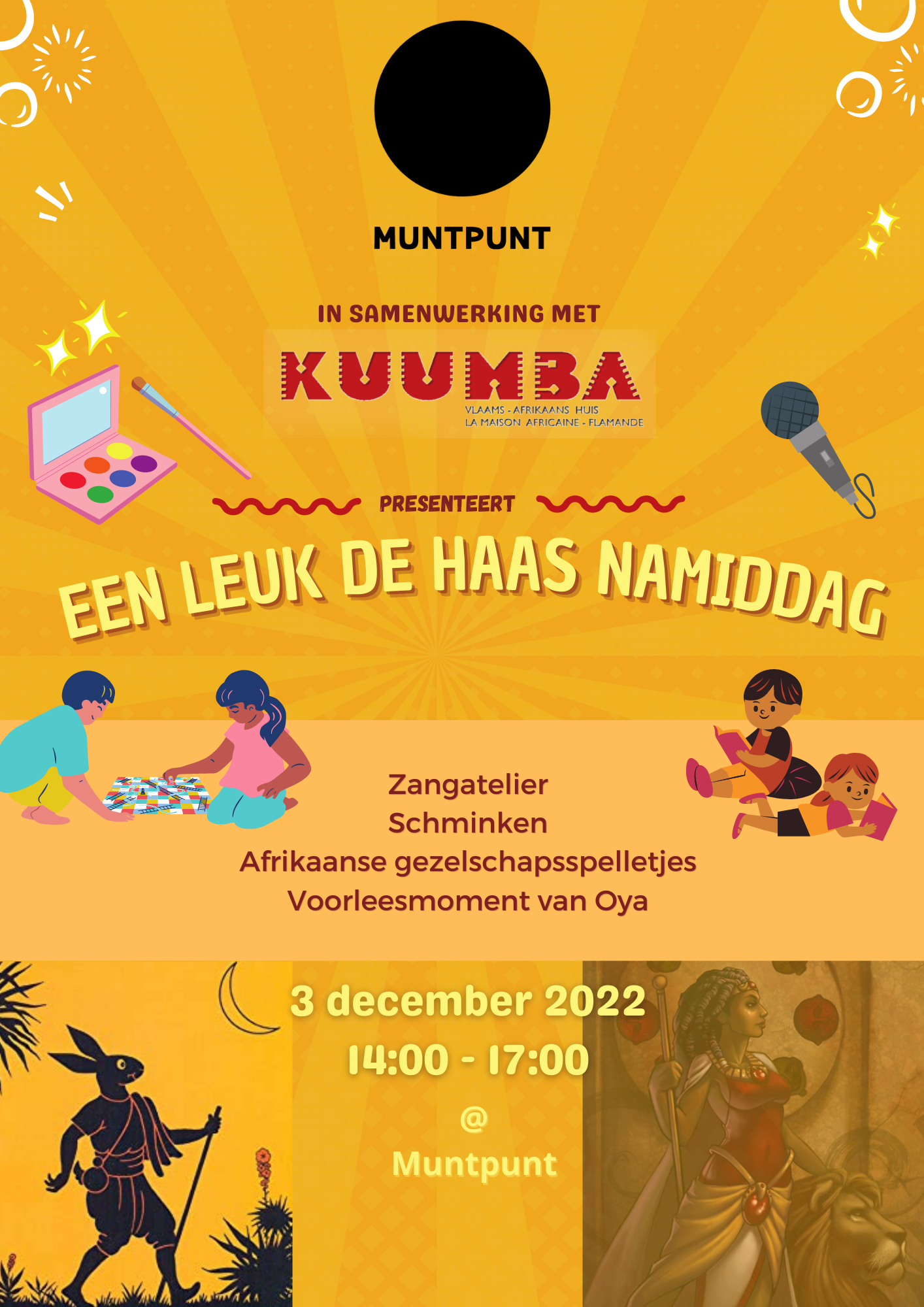 It's party time at Muntpunt!
But this is not a party like any other, Kuumba brings along a special guest who will provide you with an unforgettable experience. The secret visitor will tell you wonderful fables and crazy adventures from the book " The Adventures of Cute the Hare".
And for the more active among you, there will be all sorts of fun activities:
cosy board games (Awalé, Yoté, Fanarona,...)
special make-up sessions
sing along with African singalongs
Definitely come, you won't regret it!
When: Saturday 3 December 2022, 14:00 to 17:00
Where: Monnaie, Agora 0, Monnaie 6, 1000 Brussels
Price: free, without registration
For whom: children from 3 years