The Rumba Kings : film & discussion
30 April 2022 - Kuumba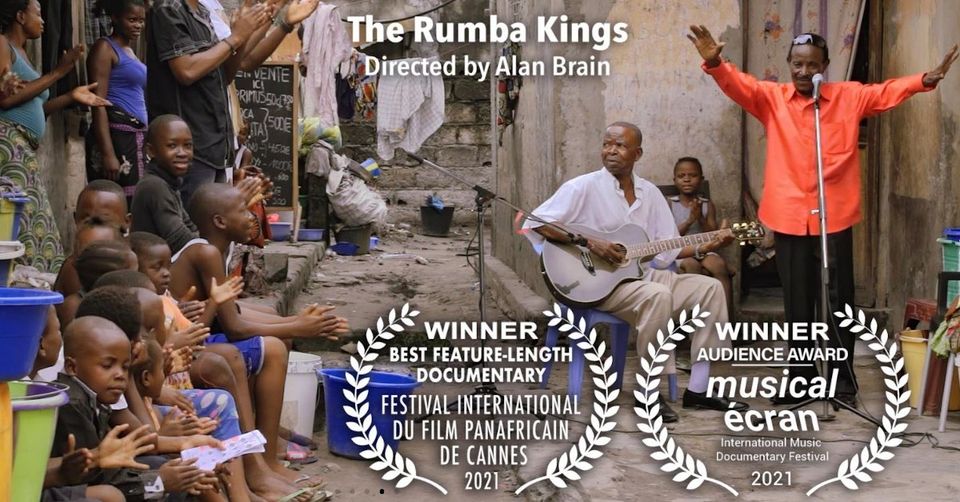 At the end of 2021 the Congolese rumba was included in the UNESCO list of intangible cultural heritage.
On the occasion of the Africa Film Festival, the AfricaMuseum and the Flemish-African House Kuumba organise the screening of the documentary The Rumba Kings (2021, DR Congo, 94 min.), directed by the Peruvian-American film maker and journalist Alan Brain.
After the documentary, the audience can talk to cultural entrepreneur and rumba expert Klay Mawungu.
The bar is open and the Congolese rumba will not be missing.
In the 1950s, a generation of Congolese musicians created a new exciting beat: the Congolese Rumba, a mix of traditional African rhythms and Afro-Cuban music. This music conquered all of Africa with its infectious groove, compelling guitar licks and sultry vocals. With interviews, testimonies and archive footage, The Rumba Kings honours the legendary stars who made the Congolese Rumba known throughout the world in the 1960s and 70s.
You can register via this link
from 19h30 -22h
Language Spoken: French/Lingala. Subtitled: English.
Price : 5 euro