Family day
17 September 2022 - Kuumba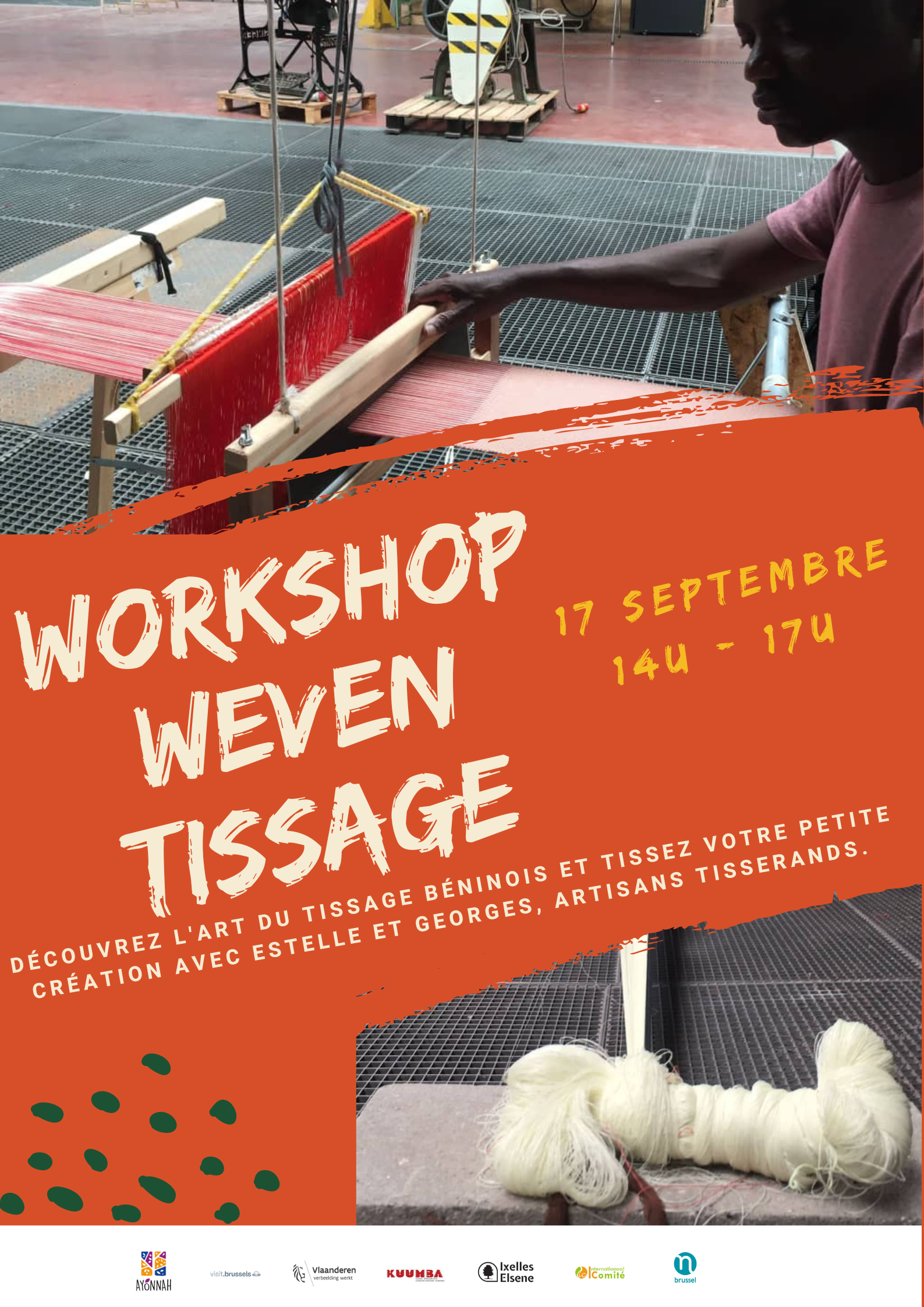 De 14 heures à 17 heures, l'ensemble du quartier de Kuumba sera consacré aux enfants et aux familles. Venez profiter d'activités et d'ateliers gratuits pour petits et grands avec toute votre famille!
Discover the art of Beninese weaving and make your own little creation with Estelle and Georges, artisan weavers.
You will learn to weave and form a dense band. Once you have learned the basics, you will try your hand at various materials, colours, and fabric qualities, on the three different warps.
Beninese weaving is a unique and rare form of expertise! Georges and Estelle weave on Georges' African loom, which originates directly from Benin. The unique thing about this weaving method is that fabric strips are produced and then joined together afterwards if a larger piece of material is needed.
Live this unique experience, discover what weaving is, and learn about an ancient expertise and the Beninese culture!