Swahili & Lingala @ Kuumba
4 October 2022 - @Kuumba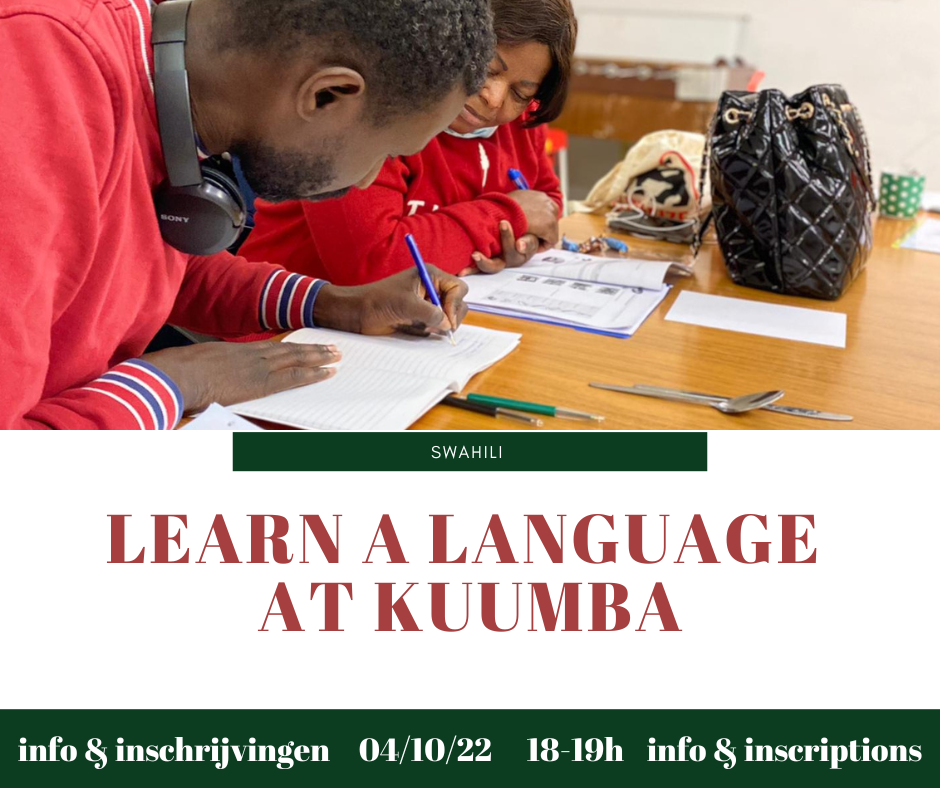 On the 4th of oktober from 18:00 to 19:00 we are organising a registration and information evening for our Swahili & Lingala courses. This way you can meet the teacher and we can help you with all your questions.
The classes start the following week.
Our modules consist of 10 lessons and the price of one module is 100 euro.