Senegal in Kuumba : officiële opening
10 September 2021 - Kuumba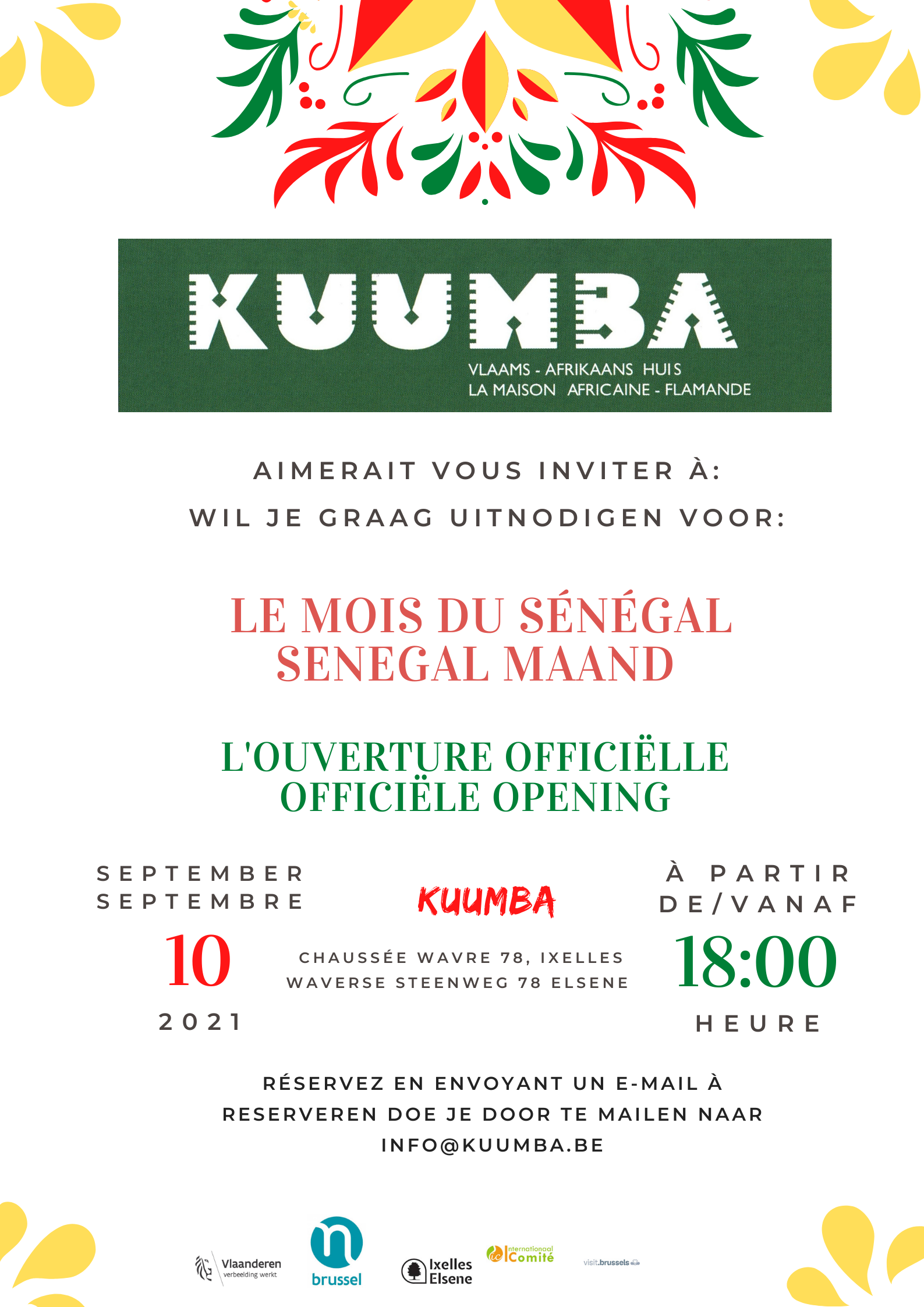 The Flemish-African House Kuumba is pleased to invite you to the official opening of the month of Senegal on 10 September.
In order to show the diversity and wonderful cultural differences of the African continent, we will always highlight one in particular. September will be Senegal month in Kuumba! With exhibitions, lectures, musical performances and workshops for young people and adults. All activities are co-organised and accompanied by different Senegalese organisations, artists and performers.
The month will start with an exhibition and we hope that on the 10th of September you will be able to come and see the artworks and attend a performance of traditional Senegalese dance and music.
programme:
18h30 : speech coordinator
18h40: speech alderman for culture elsene Kélountang Ndiaye
19h: speech Flemish Minister Benjamin Dalle
19h30: concert
You can register by mailing info@kuumba.be.
We hope to see you there!