Opening Passerstraat 5
22 September 2023 - Passerstraat 5, 1070 Anderlecht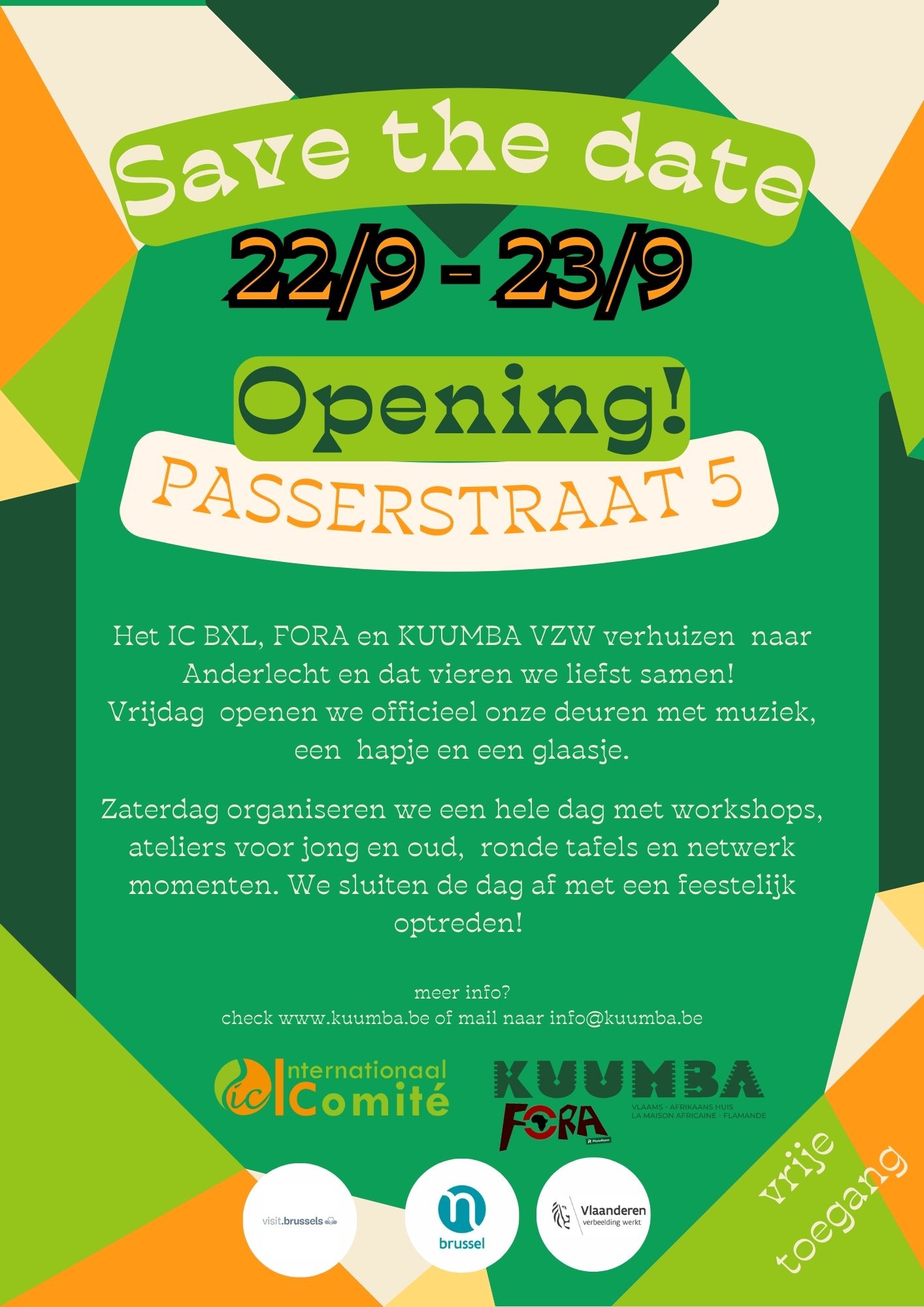 22/9 and 23/9: Opening of a new location at Passerstraat 5 in Anderlecht: We are thrilled to announce that, in collaboration with our partner organizations, Fora and IC, we are working on the opening of our new space on 22nd and 23rd September. This new facility offers endless possibilities for creativity and collaboration. To celebrate this milestone, we invite all of you to discover the new place.
On 22nd September, the festivities will kick off with a reception, followed by inspiring speeches and amazing performances. The doors will be open from 6:00 PM. You can register through this link to reserve your spot in advance!
On 23rd September, we will continue with a day full of workshops for young and old. Experience African dance, board games, percussion, and much more. There's something for everyone. We'll start at 2:00 PM, and after the workshops, there will be a spectacular performance.
We want to emphasize that both events are free and open to everyone. So, feel free to invite your friends, family, and colleagues to join you in enjoying these special occasions.