Club Tropicana
6 July 2023 - Gewijde Boomstraat 102, 1050 Elsene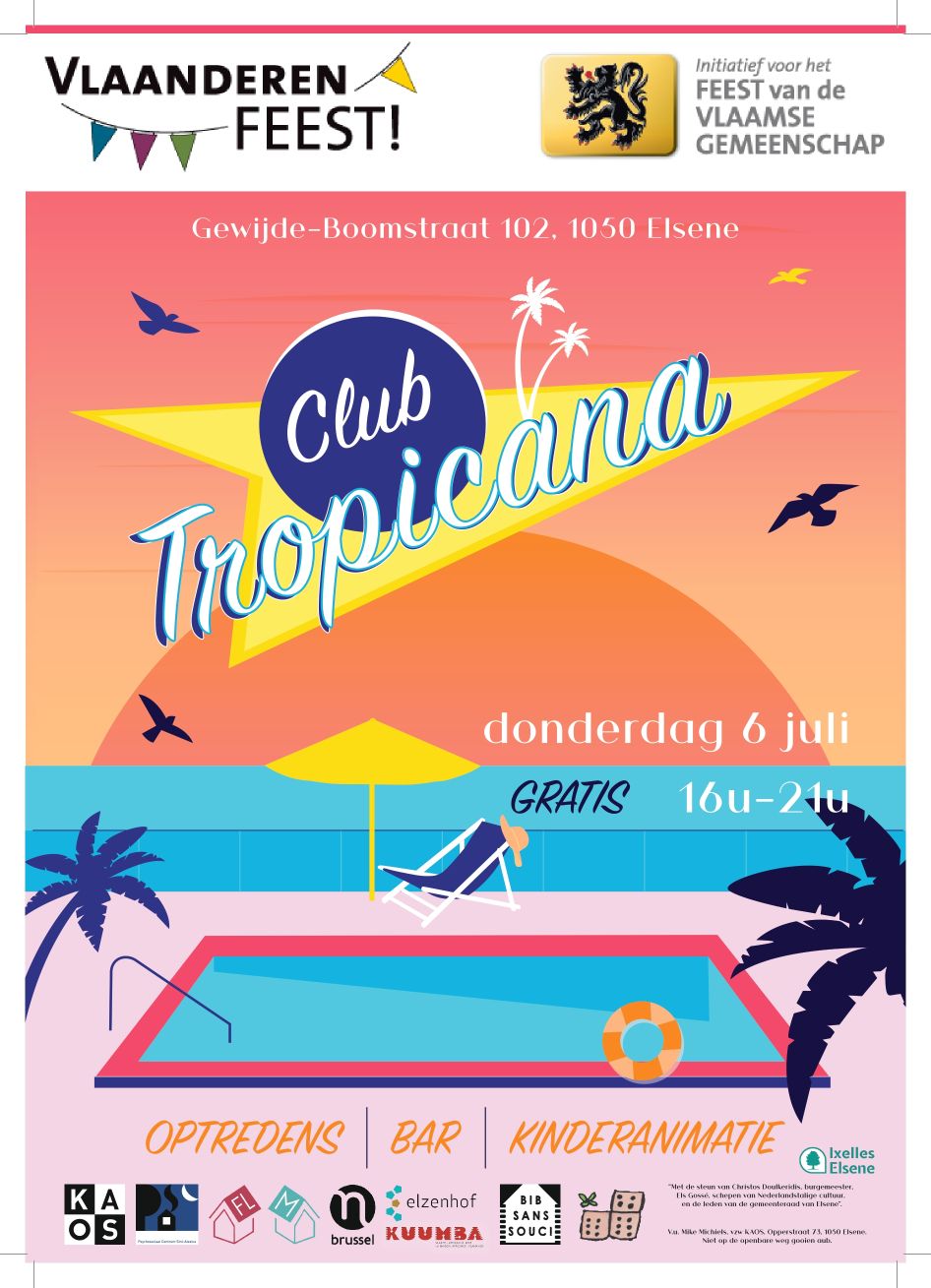 On Thursday 6 July, welcome to Club Tropicana: a summery Elsene neighbourhood party with giant Meccano, storytellers, majorettes, music performances by KUUMBA, Les Narrateurs and Celly Tubmaker, food, drinks and, above all, lots of atmosphere!
Welcome between 16:00 and 21:00 at the Gewijde-Boomstraat 102 in Ixelles.
Programme:
16h to 18h - Family activities: giant Meccano Playbox, African board games, majorette orchestra 'Vooruit met de Kuit', ...
6 pm - Short speech by the Alderman of Dutch Culture Ixelles Els Gossé and a free drink
6.30 p.m. - Les Narrateurs
7pm - Kuumba Slam Poetry
8 pm - Celly Tubmaker
Ongoing: bar, mocktail bar, chip stall, writing workshop, book sale and storyteller from Bib Sans Souci.... and surprises!
In an organisation of vzw KAOS, PSC St.-Alexius Elsene, vzw Mandragora, vzw Festina Lente, Gemeente Elsene, KUUMBA, VGC, Elzenhof, Bib Sans Souci and Den Teirling in the framework of the Flemish Community Festival.