Learn Lingala at Kuumba
24 January 2023 - Kuumba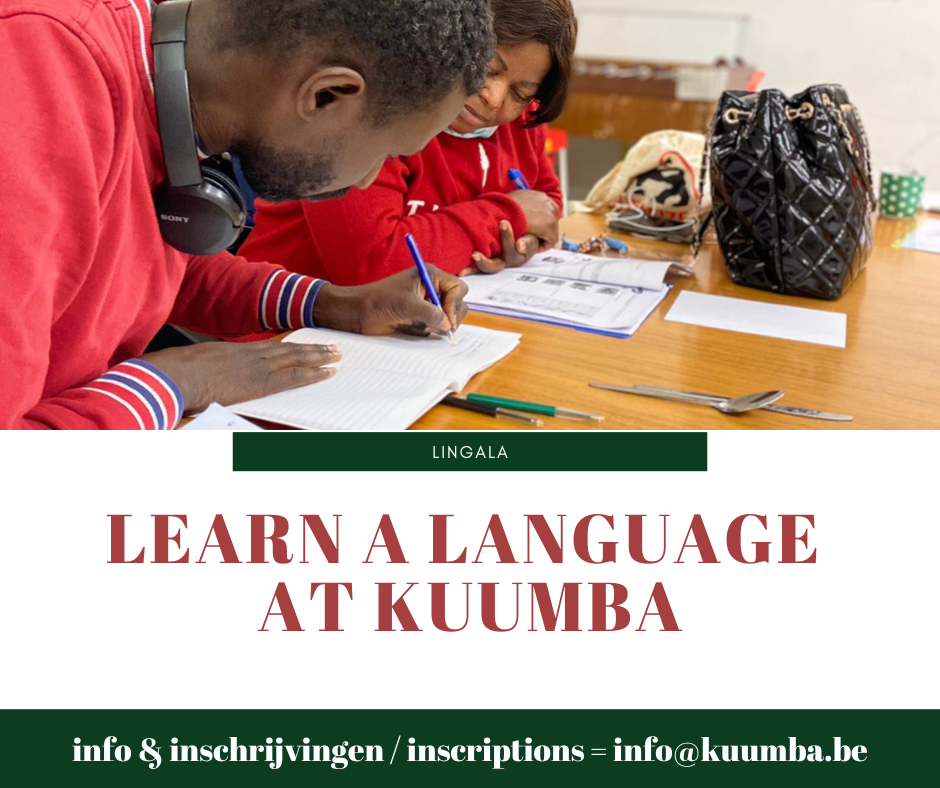 We are restarting our Lingala classes!
These courses are taught in a module of 10 lessons. The courses take place every Wednesday from 18:00 to 20:00 at Kuumba, Chaussée de Wavre 78, 1050 Ixelles.For a module of 10 lessons, you pay 100 euros.
We hope to start the next module in early February, but this depends on the number of registrations.
You can register by filling in this form.

For all practical questions, please contact Kuumba: info@kuumba.be