I heard they change colour
8 November 2022 - @Kuumba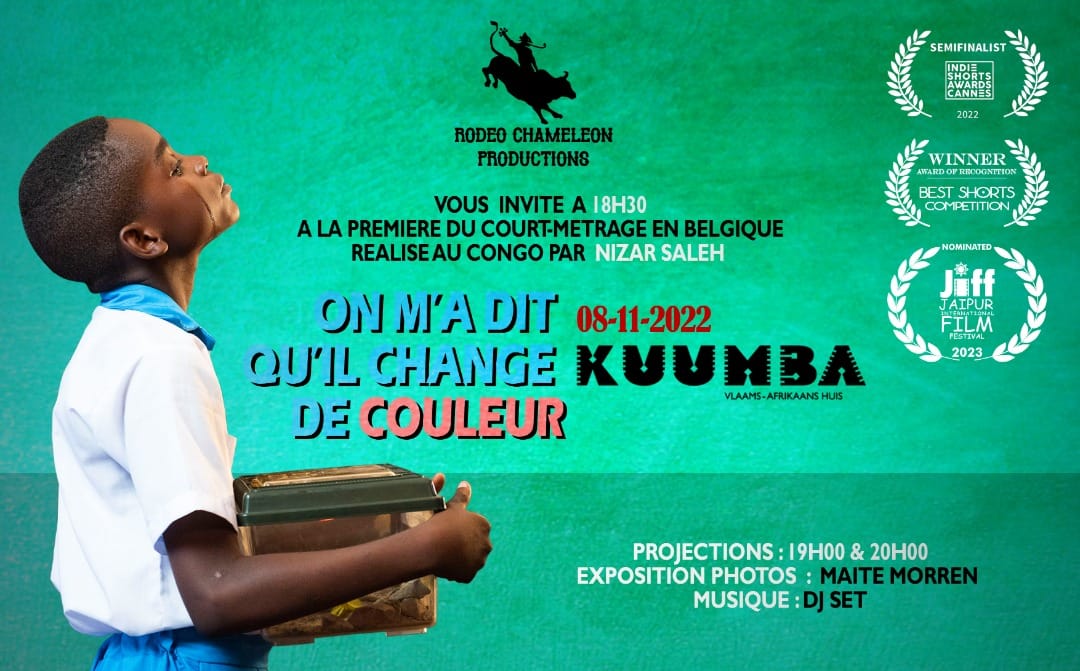 The 8th of november there will be showing the short film "On m'a dit qu'il change de couleur" "I heard they change colour".
The film was directed by Congolese director Nizar Saleh and the script was written bij Kevin Dwyer and Hamed Mobasser, who are also the producers.
Many thanks to the talented young actors and film crew.
Language: French with English subtitles
2 screenings: 19h and 20h
Location: Kuumba